We have three options to get you in the air
| 5 flight package | 10 flight package |
| --- | --- |
| 5 Aerotow launches to 3000 feet above ground level (AGL). | 10 Aerotow launches to 3000 feet above ground level (AGL). |
| 5 instructional flights with qualified Club instructors. | 10 instructional flights with qualified Club instructors. |
| The cost of the five flight package is $870.00 including GST. | The cost of the ten flight package is $1400.00 including GST. |
Both packages include:
3 month probationary membership with Southern Cross Gliding Club.
90 day temporary membership with the Gliding Federation of Australia (GFA), the governing body of gliding in Australia.
A pilot log book to record your flight activity and training progress.
A Southern Cross Gliding Club induction booklet with great insights into the operational activities of the Club to get you started.
Training
You will start your training in our two-seat training gliders (ASK-21)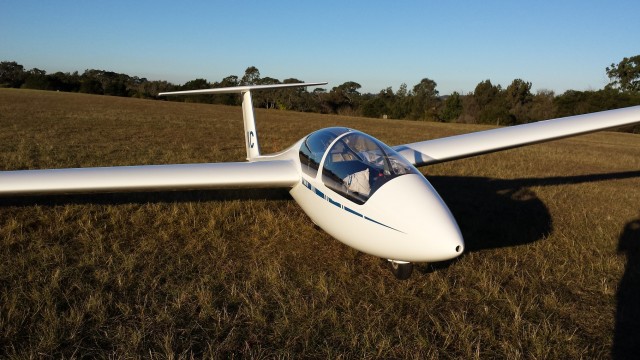 enjoy flying high around Camden,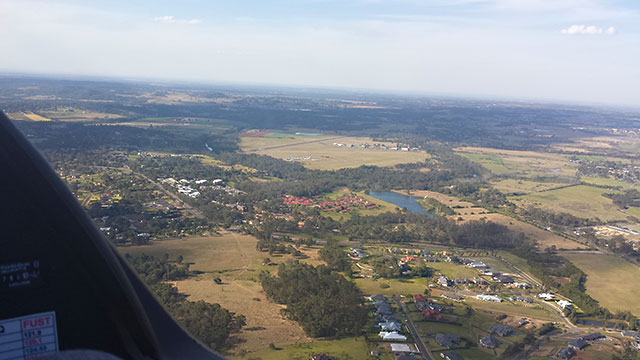 Move on to our single seat gliders, starting from the Junior,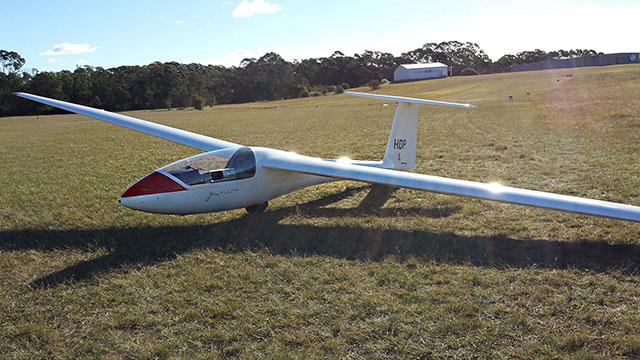 then progress into the DG303 Club Elan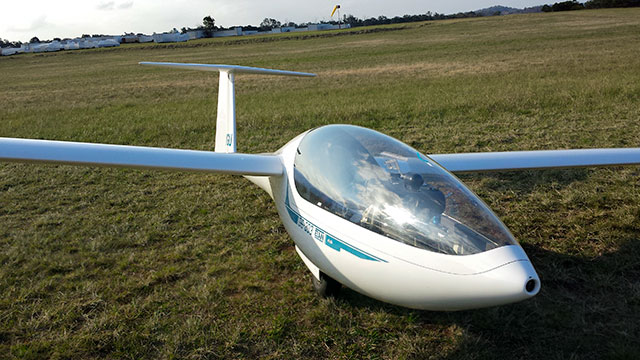 and the LS4.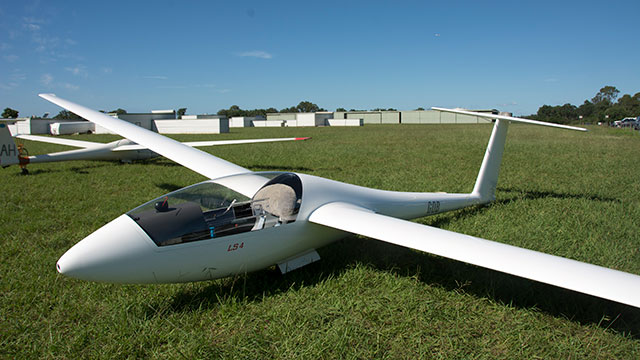 Fly high above the Oaks: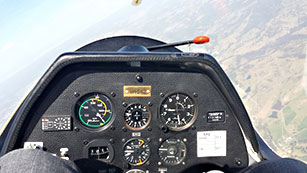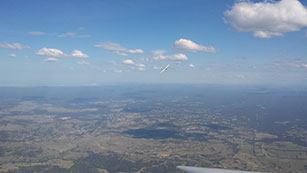 Then… the sky is the limit. Our high performance single seat gliders are waiting:
Fly cross-country, long distances
Fly all day
Compete and learn from some of the best instructors in Australia.
The Southern Cross Gliding Club is a not for profit organisation, relying of the volunteer nature of its members. None of our instructors are paid - meaning at no time will you be charged for instructors time. This also means that when you become a full member of the club, you can rest assured knowing that you are only paying what is required to keep the club operational.
Can anybody fly?
All aircraft must operate within weight and balance limits for maximum safety. We will assess each person's suitability to fly in our aircraft. We may, in our discretion, decline to fly individuals for operational or safety reasons.
As a guide, a glider passenger or pilot needs to be:
In general good health. If you have suffered from epilepsy, fits, severe head injury, recurrent fainting, giddiness, blackouts, abnormally high blood pressure or previous heart disease or are taking insulin for the control of diabetes, a medical certificate from a suitably qualified doctor stating you are fit to fly will be needed prior to take-off.
At least 12 years old - younger children may get distressed when flying, especially without a familiar adult present.
Weight not exceeding 100 kg. While certain of our gliders can carry passengers up to 110kg, a lighter instructor is required as pilot in command. If you are in this weight range, please call us well in advance and we will try to accommodate you.
For more information, please see Frequently Asked Questions